Hi Everyone,
Thank you again for all of your kind wishes! It worked. I've been testing negative since Saturday (after two more tests)
So, today, we will continue with one more post about my son Cale's and my midwestern tour taking me back to my roots.
We began in Evansville, Indiana, where I was raised from 18 months to 15. And now, we will drive up to Chicago, Illinois. I was born in Cook County Hospital on February 7, 1956.
Of course, I don't remember those early months. But, I sure do remember the many trips back up from Evansville to Chicago to visit my grandparents.
They lived in a beautiful 1920s building on S. Cornell Avenue in the Hyde Park area of Chicago, just blocks from Lake Michigan.
My grandfather, Bert Bern, emigrated from Hungary shortly before World War I. Any Hungarians out there? Thanks to my dear grandpa, I can do a pretty mean Boci Boci Tarka, who bribed me with nickels and dimes to sing it for him. Awwww…
My grandma, Elsie Bern (I thought her name was Nonnie until I was 11.), was born in Chicago. She had flaming red hair and was the best cook the world has ever known. No, I don't care what you say, she was the best. Her brisket was legendary. The only thing is, one never saw any evidence of any cooking whatsoever in her kitchen. It was tiny and spotless as can be.
Did I mention that the kitchen had white cabinetry?
It was very similar to this kitchen but a little less deep, and there were cabinets in the back.
It was more like the kitchen above, which you can see again here, but with the two glass cabinets like the kitchen above this one.
My grandparents, Bert Bern Nonnie (Elsie) Bern, and Lawrence Lewis, my mother's father. Sadly, my mother's mother, Hannah, passed away in 1943 from brain cancer. However, this photo was taken some time shortly after her passing. In fact, it might've been my parents' wedding in 1943. From left to right, my grandparents were born in 1892, 1901, and 1888!
After my grandmother died in 1970, I've only been back to Chicago a handful of times.
However, this time, I shared some of my memories with Cale. And sometimes, it happened without my trying to.
The drive up from Evansville is the most boring straight, straight, straight, and FLAT road ever.
However, despite the monotonous drive to Chicago from Evansville, Cale always has great music to play.
This was our favorite song by the Bee Gees. It's not their most popular, but I think it might be their best.
Enjoy!
Back in the 1960s, when we drove to Chicago, it was for Thanksgiving every year until I was 11. It was the happiest day of the year, for I got to get out of school early. However, my father drove like he was at the Indianapolis Speed Track, slowing down just long enough to light another cigarette every ten minutes.* But, it was dark by the time we arrived in Chicago in late November.
*Too many trips in the car throwing up my guts in a shoebox definitely cured any notion of my ever lighting up one of those smoking sticks.
However, when we arrived in Chicago on Sunday, April 24th, at 6:00 PM, there was still plenty of light, albeit with atmospheric clouds. The sun wouldn't set for another 100 minutes or so.
But, suddenly, out of nowhere, there it was.
The stunning Chicago skyline was taken through the windshield on Lake Shore Drive. And, oh my, has it changed from the 1960s!
Fortunately, since it was Sunday, the beautiful Lake Shore Drive traffic was light.
We found our Airbnb at 63 E. Lake Street, close to the gorgeous Chicago River area.
Cale went to park his car, and I babysat our stuff in the lobby of the Airbnb.
Believe it or not, all of this is Cale's stuff except for the black suitcase on the lower right. ;]
Our Airbnb is marked with a red star.
I chose this location because I figured if we're going to go to Chicago for two days, let's do it right in the heart of the beautiful Chicago downtown area known as "The Loop." (please see the map above showing the boundary)
Oh, how I remember my grandmother every visit talking about taking the L to the Loop and going to Fields.
Fields, of course, being the venerable old department store, Marshall Fields.
But, if she was going to Fields, it was almost definitely not to shop but instead, to dine at the Walnut Room. She didn't have the stamina to shop in a store. However, that's another story I'm trying not to repeat.
Although traditional shopping may have eluded my Nonnie, she had a clever workaround. Here's how my savvy grandma Elsie Bern shopped:
She picked up the phone and dialed…
Hello, This is the Marshall Fields Operator; how may I direct your call?
EB: Yes, please ring the women's dress department; thank you.
Hello, Women's dresses, Irene, speaking, how may I help you.
EB: Oh, hello, Irene; I'm so glad you picked up the phone this time. It's Elsie Bern. I am looking for a blue, or better yet, turquoise cocktail dress for a reunion, size 14. Could you please be so kind as to send over whatever you have, simple, off the shoulder, semi-formal, below the knee, not too revealing or form-fitting, and no polyester, please…
***
Yes, Mrs. Bern, we have all of your sizing information on record. We'll have those dresses brought over to you tomorrow. I think we have your address and credit information on file here. Please allow me to double-check… Is that still 5480 South Cornell Avenue, Apt. 71?
EB: Yes, thank you so much, Irene. I very much appreciate your help. Have a good day. Goodbye.
You're welcome, Mrs. Bern. Have a good day, as well.

Nonnie would try on the nine dresses upon delivery, then send them all back.
hahaha
That's how my adorable grandmother shopped.
***
Cale and I brought up the trolley with our things up to the 22nd floor of 63 E. Lake Street. It was a spacious two-bedroom apartment touted to be a corner penthouse. True, it was on the top floor, but there was no outdoor space except above us on the roof deck, open to all guests.
The rates for this place vary quite a bit, but we got a great price considering where we were.
we each gravitated towards different bedrooms. (There were two bedrooms and a living room!) I plopped my stuff down in my room.
And then, I looked out the window at the breathtaking Chicago skyline.
Here is what I saw.  This is looking north over East Lake Street.
The exquisite building on the left is the Jewelers Building at 35 E. Wacker Drive. You can read more about it here.
In the distance on the right is the Mather Tower at 75 E. Wacker Drive and completed in 1928.
Then, I ran into the living room and looked out of the window facing west.
Below, as the sun was setting, you can see the aforementioned "L" train, which loops around downtown Chicago adjacent to the Chicago River. During my childhood, we indeed spent time in this part of town. It was my first taste of a BIG CITY, and I always loved coming to Chicago.
However, I never saw Chicago like this, and I bet most of you haven't either. If you look closely, you can see a train barreling down the tracks. Now that I've said that, someone will tell me they live in one of these places with a killer view. haha
I believe the interesting-looking building that looks like a giant telescope is a government building. If you know, I'm relying on you lovely locals to help me fill in the blanks!
I love staying at Airbnbs because we always get one with a kitchen, and we each had our own room. Therefore, we needed to get some groceries. It took a little doing, but we finally found a small convenience-type store a few blocks away.
However, on the way to and from, I began taking pics every time I went ohhhhh, how beautiful!!!
One of numerous Chicago River bridges open to pedestrians and cars alike. This is looking west.
And, looking east, a fantastic shot, including the iconic Wrigley Building. Yes, as in chewing gum. That Wrigley. My grandfather adored this building on Michigan Ave, the main shopping drag in the loop in downtown Chicago, known as "The Magnificent Mile."

This map will repeat near the end of the post, so you don't have to break your finger scrolling back up. haha
Beyond the Wrigley Building is another landmark that you can barely make out– The Tribune Tower. Initially built for the Chicago Tribune. Today it is a luxury apartment building. I don't know if they are for rent or sale or anything else. However, if interested, they have created a beautiful website.
In the summer of 1969, when I was 13, my father was in a VA hospital in Chicago because he had a lengthy, rare, and incapacitating auto-immune illness.
When school let out, I spent about a week in Chicago, sharing a room with my 23-year-old sister, Holly. My mom let me take the L by myself, and then I wandered up and down Michigan Ave, where I bought myself a couple of new dresses for school. I felt so grown-up and sophisticated.
My sister was reading Portnoy's Complaint, and this song was playing on the radio.
Chicago_River_via Wikimedia Commons
The image above gives a better view of the Chicago River and its bridges.
The next day,  the only full day in Chicago, Cale and I woke up, and between the drive and all of the shlepping of our stuff, we were both sore and tired.
I know it might seem strange, but I decided that we should get a professional therapeutic massage. And so we booked two back-to-back massages for later that afternoon.
Time to go back to 1964
But first, we took a commuter train down to 5480 S. Cornell Avenue in the Hyde Park section of Chicago. That is the address of the Carolan Apartments, where my grandparents lived in the 1950s and 60s. Their apartment is on the top floor on the left side of the image.
We need the perfect song!
The building still looks pretty much the same on the outside.
However, the inside had some remuddling that, while not hideous, totally negated the 1920s charm the building still retained in the 1960s. Sadly, all of that was gone.
That is faux wood grain. Yes, it is. It was absolutely, definitely painted back in the 1960s.
However, in the lobby is this mural of how the Carolan looked in the 1920s.

Above is the exact floorplan of my grandparent's apartment. It amazes me how much it looked like my old apartment in Bronxville. It was even the same size!
Above, the whole mishpocha (various spellings, but pronounced mish-pooka) at Thanksgiving circa 1964. (I'm sorry about the poor quality.)
A smiling selfie outside the Carolan. I've included this shot because this is the exact spot where my grandparents would stand to bid us farewell every year– tears streaming down my dear Nonnie's pale cheeks. I never understood it until I felt the gut-wrenching pain when my children are about to leave me for a protracted period.
Across the street from the Carolan, we saw this gorgeous building at 5421 S. Cornell Ave.
To give some reference, the entire city of Chicago, plus its suburbs. Above is the distance from my grandparents to our Airbnb, which is actually eight miles.
After our visit to my grandparent's building, Cale and I went for a stroll and had a coffee and shared a slice of carrot cake (no judging, we were on vacation!) at a nearby cafe.
And then, we went back uptown (from Hyde Park) for our massages.
I went first because I'm the mama, haha, and Cale went for a walk. Of course, when it was his turn, I HAD to take myself over to "Fields." AKA Marshall Fields, the Chicago flagship store at State and Randolph.
Alas, many of you know that Marshall Fields no longer exists as it was bought out by Macy's.
I love more than I can say that they still kept the Marshall Fields & Co. placard.
I went inside.
Mind you, I didn't just walk in to look around. Nosiree. I needed a new jacket. While it was still reasonably mild when we arrived, it was getting colder and colder.
It took a while, as they're mainly selling spring and summer clothing. Fortunately, I found a blazer that looks nice on. I paid for it and then took the elevator to the Oak Room.
What about the interior, Laurel?
Oh yeah. Well… it's not hideous, but it could be better, especially the lighting.
The brass rail above reminded me of my new staircase railing design.
As you can see, they did retain much of the original fittings and character from the original. But, it just doesn't have the same elegance it once did.
First, here's a nostalgic look at the old Marshall Fields from a postcard created about a hundred years ago.

See what I mean? This is exactly how I remember it. I can practically smell all of the delicious perfumes.
Every year the day after Thanksgiving, my aunt and uncle drove my two cousins, me and maybe my brother, I'm not sure. Holly might've been too grown up by that time. However, we were each given five whole dollars, which was a fortune. With that money, we bought ourselves a gift. But, before that happened, we stood in a huge crowd to get a glimpse of the beautiful Christmas holiday windows.
After our shopping spree, we'd head up to the Walnut Room for a sweet.
However, this always meant standing in a line for a minimum of one hour. Make no mistake; we weren't leaving until we had our treat in the Walnut Room!
Above is my photo of how the Walnut Room Looks today. Of course, the room was decked out for Christmas, but this is pretty much how I remembered it.
Please go here for many great images of the old Marshall Fields, particularly at holiday time. There are also many other forgotten photos of old Chicago.
On the Saturday after Thanksgiving, I often went with my cousins or brother to the Museum of Science and Industry, only a ten-minute walk away from my grandparent's building.
Oh, what incredible memories.
Incidentally, Cale and I enjoyed our massages, and we felt so much better.
Please contact Nedra at Meticulous Massage on Michigan Ave. You can also book a massage online.
So, we cleaned up and headed out to a restaurant on Michigan Ave @ Ontario Street for dinner at Nedra's recommendation. Please don't ask me the name of the restaurant. haha. It wasn't bad, but it was freezing at our table by the window. And for that, I have to take away some points.
However, in an eery moment, I looked out the window overlooking Michigan Ave and there it was…

ALLERTON TIP TOP TAP
It was the most bizarre experience because I remember this sign, having seen it dozens of times but not for decades. Please also notice, without meaning to, a partially obstructed what was once known as The 100-story John Hancock Building.
When the JH building was sold in 2018, the name had to change, and it is now known as 875 North Michigan Avenue.
For more wonderful images and information on the Allerton Hotel and this section of Chicago, please look at this fantastic compilation.
After dinner, Cale and I went up to the roof deck for more Chicago shots at night. There's a reason I booked this place. I wanted to SEE Chicago from high up. In all the years of visiting, I never had the chance.
Above is a similar view as our apartment is just below.
However, yes, I realize it looks like I'm hanging over the edge of the building. haha. Believe me when I say that the edge of the building is at least ten feet away, and there is a high fence all the way around.
Some shots were taken on top of a built-in concrete planter. Along with my phone's zoom feature, that is how this illusion was created.
The L all lit up from above!
A commanding view of the Trump Tower Hotel at 401 N. Wabash Ave.
Some crazy, wild lighting on the art deco building across the street. I couldn't find information about it.
Right before we left for our journey to Wisconsin in the morning, I went back up to the roof for a few more shots. This is one of my favorites from the trip. Above is the exquisite gold leaf topped Carbide and Carbon Building reflected in a modern glass building.
A shot of Millenium Park with "The Bean." Alas, our time was so short, and I had other urgent matters to attend to, like getting my hair done. lol
So, we schlepped all of our stuff back to the car four blocks away.
I don't know how we did it. Oh, wait. I do remember how we did. I groaned and whined the entire time, but I have to say, it was a great workout!
After that, we walked to the nearest Drybar on Wells Ave, where I had an appointment to get my hair professionally washed and blown dry. Maintenance does not cease when I'm on vacation!
On our way, I had to stop and take some pics of this gorgeous Beaux-Arts Building. If anyone knows what this building is, please shout it out!
Almost directly opposite the Drybar just happens to be the second tallest building in North America, the Willis Tower (formerly the Sears Tower).
Cale was a great son and got me my essential morning coffee and returned at the appointed time.
We walked back to the car when I noticed this interesting juxtaposition of a classical building (I think it's City Hall?) with the huge "lens" modern building we saw earlier in the image of the L taken from our Airbnb living room.
I'm closing our Chicago visit with a couple of gorgeous old images.
The image above is my favorite of the Chicago skyline in 1931. I especially love it because we can see the same buildings I was able to see from our AirBnb and walks, looking as they did over 90 years ago.
This is the Oak Street Beach in 1924 Chicago, right when my father turned two. On the right is the exquisite Drake Hotel.
Now, I know why Frank Sinatra sang "My Kind of Town, Chicago Is…" It was a beautiful, elegant city back in the early 20th century.
Above is a map I made combining maps to show the places pictured or visited. The red star is where we stayed.
One last image I snapped outside the Chicago Theatre, just around the corner from our Airbnb. I'm astonished that Carol Burnett is still performing. She just turned 89! God bless!
***
The drive to Milwaukee is surprisingly short. If you ever fly between the two cities, you reach cruising altitude and immediately descend into O'Hare Field. However, the drive is easy, and we found our Airbnb, this time just a smidge north of Milwaukee, in the quaint town of Cedarburg.
I chose this country setting because I knew we'd love it after our more intense city experience.
Above is the outside of our charming Airbnb in Cedarburg, WI. And it was super nice inside, too! Unfortunately, by now, it was beyond freeeeeezing. The weather was HORRIBLE and made me extra happy that we didn't make this trip in February!
This leg of the trip was about reuniting with family and my mom's BFF.
The next day, we went to the beach on the way to the airport.
By the time we got there, I felt slightly queasy, and the cold air was too much. Little did I know that this was probably an early symptom of my covid. However, I did feel good at the airport and on the trip home.
However, when we got to the beach, the cold air was too much, so I stayed in the car and took this lovely picture of Cale beachcombing with my sister, Holly.
And, this concludes the midwestern trip with my darling son, Cale.
I hope you enjoyed learning more about the city of Chicago and parts of my past.
If you missed the news, I am all over my covid and have been testing negative since Saturday.
xo,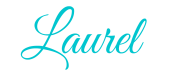 PS: The HOT SALES are newly updated, so please check them out here. And there are so many wonderful new things to see and new sales. There's also a link to a brand new Father's Day shopping widget and fabulous women's clothing for spring and summer.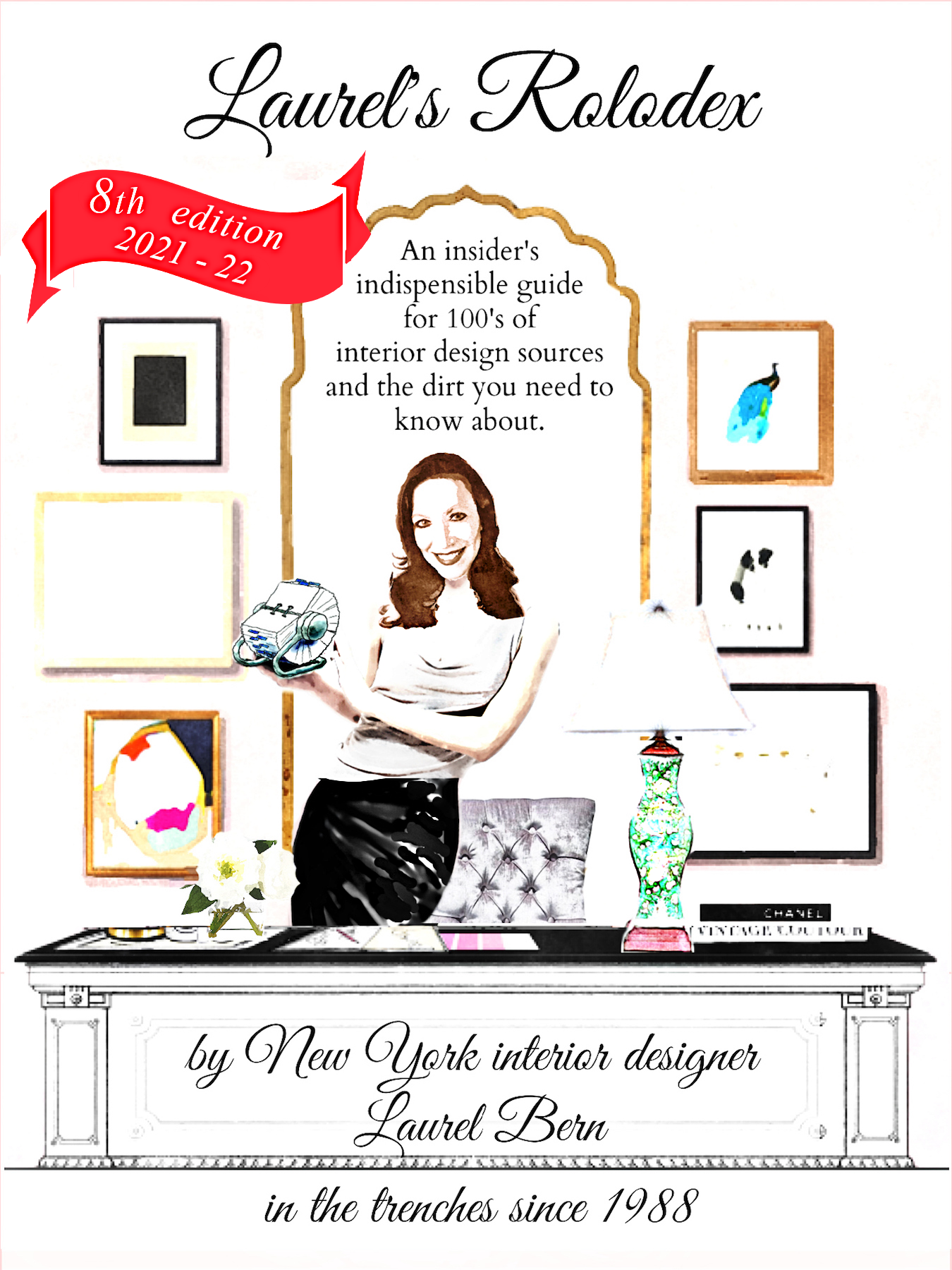 Related