It's been virtually silent since 2020, but the magic of Hogwarts Legacy has awakened. Warner Bros. Games and Sony Interactive Entertainment have organized a new State of Play, a streaming event that has served to present the game in all its glory. As promised days ago, WB Games Avalanche has finally shown the fruition of their work, and has done so through a 14-minute gameplay on PlayStation 5, which you can see below. As if that were not enough, there is already a release window: Holidays 2022.
Long before Harry Potter and his friends fought against Lord Voldemort, at the end of the XIX century, Hogwarts students also trained to become wizards and witches. As in the work of J.K. Rowling, we will play as one of these students, who must coexist with the rest of the young people, attend classes and learn all kinds of spells and magical lessons.
The Wizarding World comes to life
The video begins with background information. The protagonist is able to use the ancestral magic of the magical world, participate in duels and search every nook and cranny of the castle. As it is set in a different era, the teachers are different from those in the books, although we will be able to see some familiar faces (such as Nearly Headless Nick). The plot revolves around the rebellion of the goblins, a conflict in which we will actively intervene.
The combat system has also revealed some of its basics. It is not enough to cast spells left and right, but it is necessary to use the objects in the environment and exploit the weaknesses of each enemy. Some conjure energy barriers and others do not attack directly. In addition, these powers can be improved by gaining experience.
Not everything will be studying. WB Games Avalanche has created a videogame that combines exploration, action and RPG mechanics, within an open world that goes beyond the walls of Hogwarts, such as Hogsmeade village or the Dark Forest. The protagonist will embark on "a dangerous adventure never before told to discover a hidden truth about the magical world." The story will change depending on the decisions made by the player, a role-playing element that is also reflected in the protagonist himself, which we will have to create from scratch.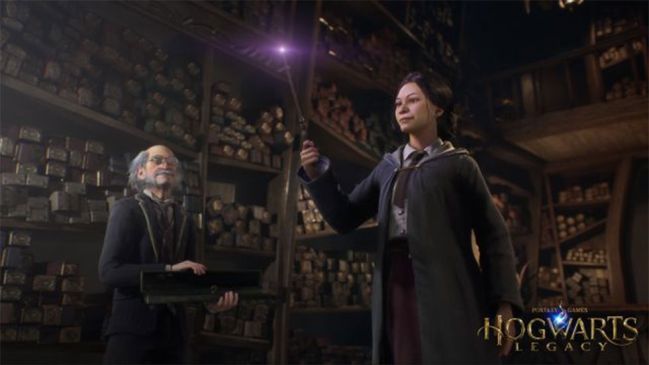 J.K. Rowling has been in the public eye after her controversial statements about the trans community. As a result, some gamers have shown their reluctance to support any product with the author's name on it. Warner Bros. came out and confirmed that the writer had not been involved in the development of the game.
Hogwarts Legacy is in development for PS4, PS5, Xbox One, Xbox Series X, Xbox Series S and PC. It marks the return of the series to consoles and PC since the Electronic Arts titles, the last release of which came out in 2011 alongside the Harry Potter and the Deathly Hallows Part 2 movie.
Source | PlayStation