Hospitality interior design is arguably the fastest-growing segment of the interior design industry. Why? Experience-related spending has increased four times faster than consumer goods spending, and the pace of growth is accelerating. The experience economy – leisure travel, entertainment, fitness clubs, theme parks, resorts, movies, and dining out– is roaring back this year with projects on the boards. In hotel and restaurant design, interior designers see unlimited opportunity for creativity.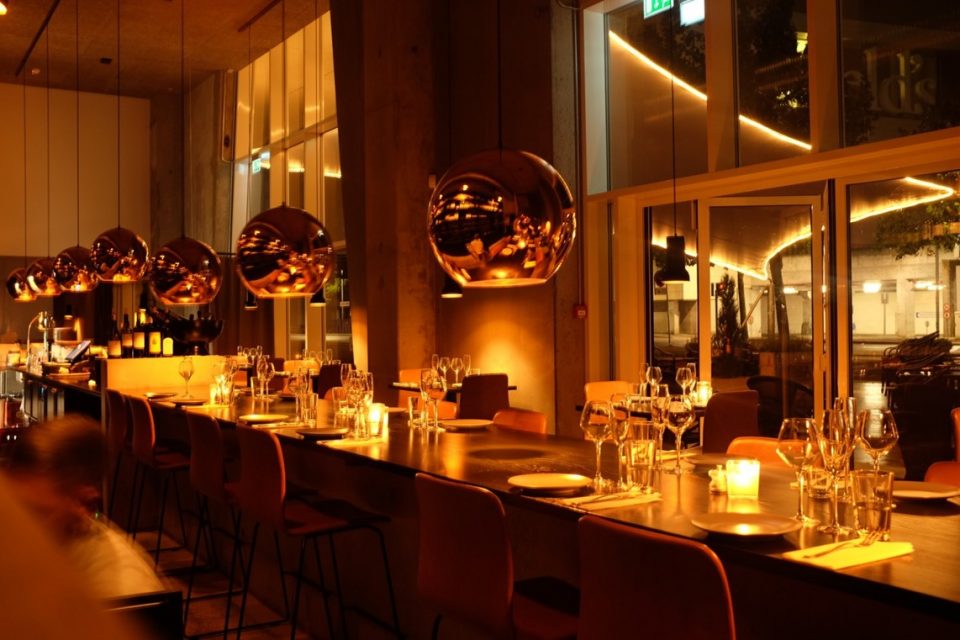 From the Friday night Escape Room experience to high-end design bars, clients are looking to create unique, memorable experiences that people want to Instagram and share with friends and family. And we see the "hospitality difference" penetrating other interior settings, from healthcare to workplace and residential interior design. Whatever the activity or function, designers are boosting its experiential qualities with bespoke materials, furniture – think of communal tables – and brand associations pioneered in hospitality design.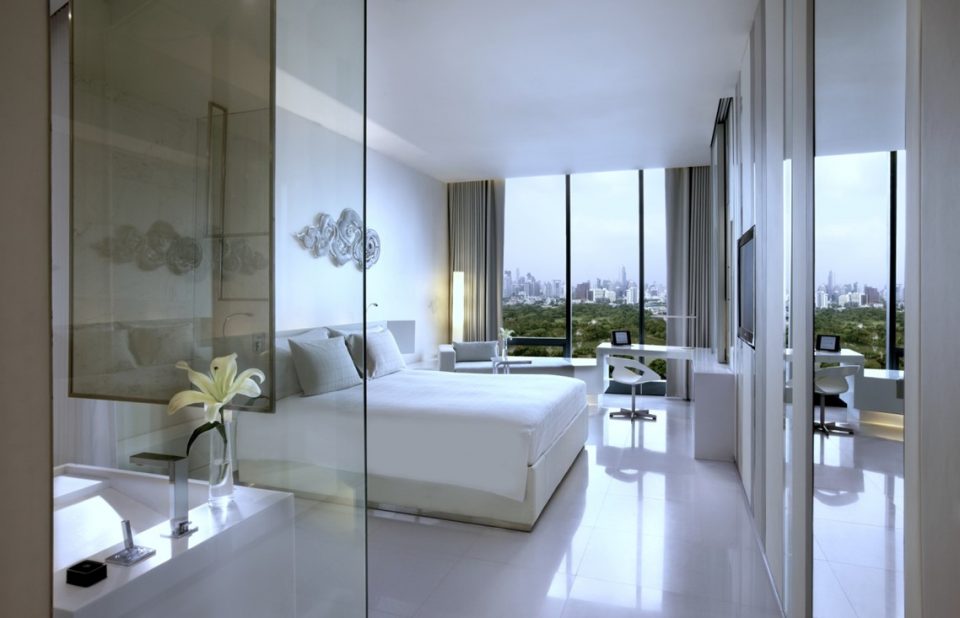 Passwords and Paintings
Newly emerging hospitality design categories include speakeasies and art hotels. As an alternative to noisy bar environments, password speakeasy clubs use restaurant bar design strategies of lighting and bespoke accessories to communicate exclusivity. Sound-absorbent material selections create an acoustic-friendly interior setting where people put away their cell phones and enjoy conversation with friends.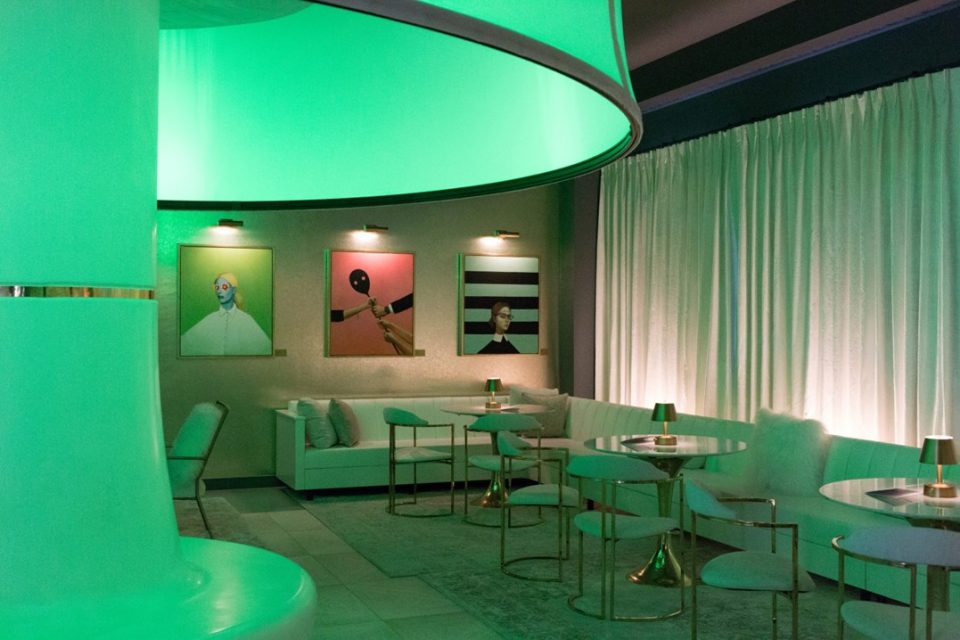 In small restaurant design and boutique hotels, the art café and art hotel give the interior designer ultimate creative license with restaurant wall decor that comes from the art itself: the restaurant wall design engages color palettes, materials, and lighting effects that affirm the aesthetic character of painting, sculpture, ceramics, or interactive art installations. Restaurant and bars interior design strategies embracing art, nature, or both draw on the designer's ability to incorporate these external factors into the restaurant's brand.
The Green Difference in Hospitality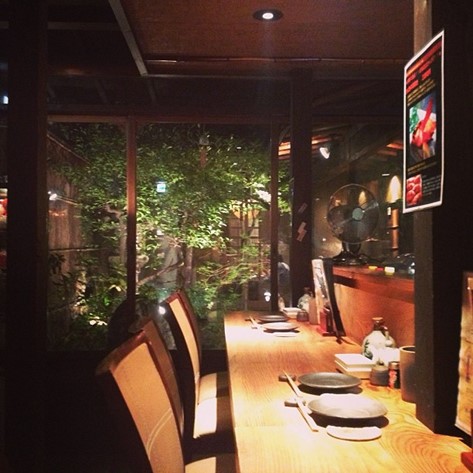 We know biophilic design is good for people; the hospitality industry has found it is good for business, too. Human experience is elevated when accompanied by nature: think of the gentle sounds and fragrances of a café-in-a-garden. Today's restaurant architecture not only engages nature; it is good for nature. Truly green interior design for hotel, B&B and Airbnb stands out as a differentiator now that travelers can search thousands of stay options in minutes. Many travelers are looking for a wellness experience, found in hotel amenities and reflected in interior settings. Note: green hotels are not about laundering the towels. The hotel lobby and guest room design should put its carbon footprint at the center of the story. Recycled and renewable materials like bamboo are just the beginning; "smart" technology allows remote check-in and guest control of lighting and interior environmental comfort from a mobile device.
Third Place and Wellness Spaces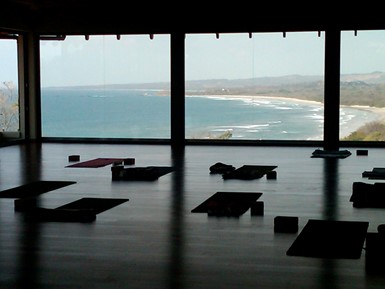 The yoga studio and fitness club have become today's Gen-Y Third Place – the place we go that is not work and not home, to relax, be with others, work (and work out). For spas, gyms, and fitness clubs, interior design is the transformational factor that makes a health activity a social space – or a mindful space for meditation. Health clubs are turning to interior designers to introduce natural materials and bring the outdoors in. A focus on specifying hypoallergenic materials began with spa and fitness club design and has spread to hotel and restaurant decoration. The good news is this means more natural and plant-based materials: bamboo; natural textiles like silk; flooring of hardwood; water-based paints; and window treatments free of mold and dust. Beware coatings and other materials that are the result of chemical processing, additives, or preservatives. The transparency movement has given the designer tools like Environmental Product Declarations and Health Declarations to ensure sustainability and user health.
Immersion, Floating, and All Things Wet and Cold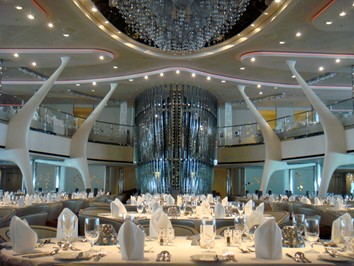 Is design style interchangeable across hospitality categories? Not necessarily. Steampunk – industrial restaurant design – can work for restaurant interior design and nightclubs but may be too idiosyncratic for a cruise ship. What does work on a cruise ship? A chandelier is perfect when a central focal point is needed. The geometries of a cruise liner often demand triumphal symmetry in ballroom design, where the central focal point can be emphasized with a chandelier lighting fixture; a layered lighting strategy may punctuate the perimeter with sconces. Neon, on the other hand, has applications in many different settings: a statement with neon is most powerful when it's least expected.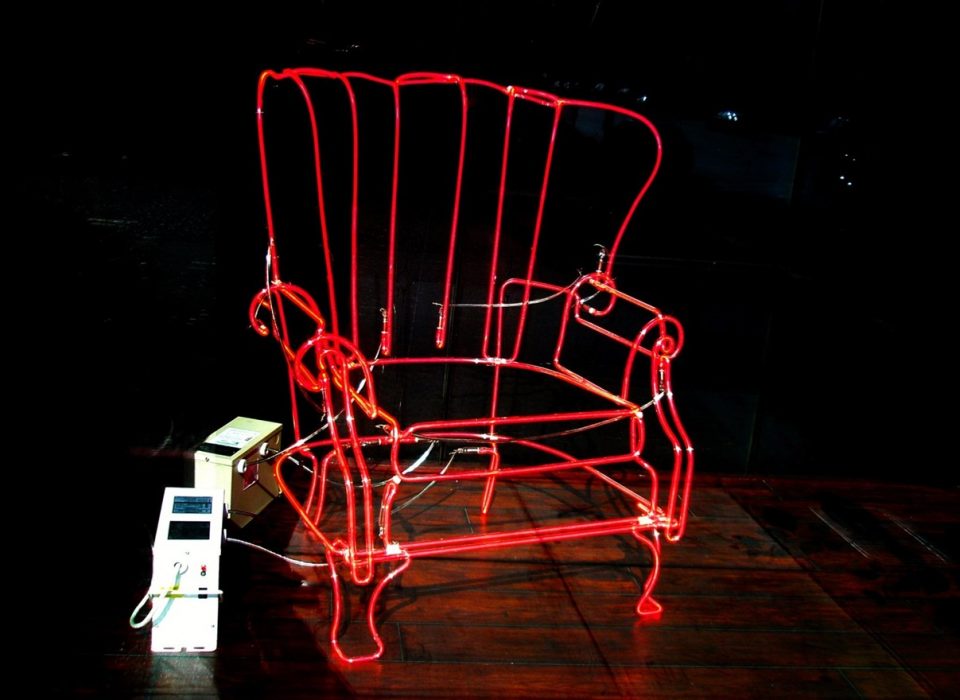 With the expansion in hospitality offerings, interior designers are tapping into the growing body of knowledge that makes for successful experience design. The hospitality design discipline has roots, fundamental strategies, and unique one-of-a-kind branches.
A Vision for Hospitality Design Born in San Diego
Today's approach began with Gilded Age hotelier aspirations like those of Elisha Babcock and Hampton Story, whose vision was to make their San Diego Hotel del Coronado "the talk of the western world." Architect James Reid made the dream a reality, giving the Queen Anne hotel a one-of-a-kind cone-shaped turret. Once you see it, you can't forget it.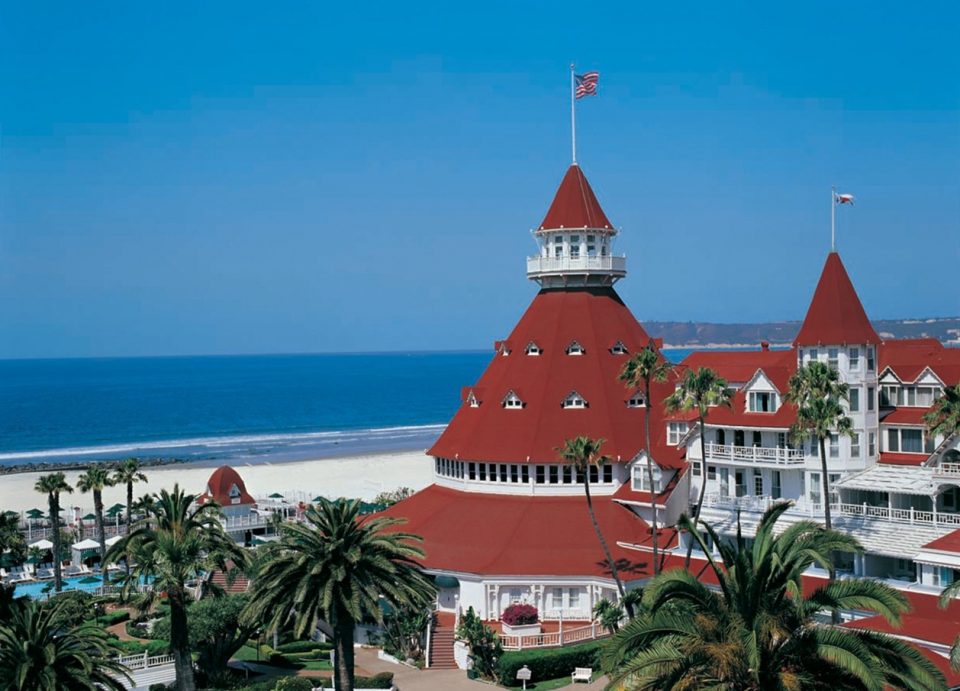 Three Principles of Hospitality Design Today: Brand, Story, and Stickiness
Fast forward to the fundamental strategies: three things shared by the most memorable hotel interior design and modern restaurant design – Brand, Story, and Stickiness. Brand goes beyond a restaurant's image, identity or logo: it is the meaning customers associate with it, based on the sum total of the guest experience: colors, finishes, lighting and ambiance. As Marty Neumeier said, a brand is owned by the people, not the company, because the brand is people's gut feeling about it. Story creates "hooks" and establishes an emotional connection to a space through immersive environments that appeal to the visitor's imagination. A space that tells a story ensures a lasting memory and allegiance to one's experience. Stickiness was popularized by Chip and Dan Heath in their book Made to Stick: an experience, room, or space sticks when we easily understand it, remember it, and share it – on Instagram or in conversation – with others.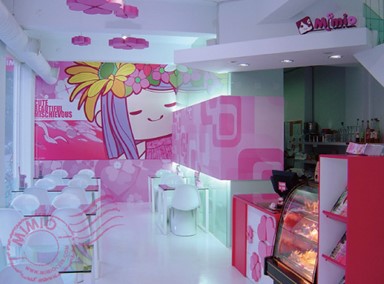 Design Institue of San Diego
Learn the foundational principles and techniques successful designers apply to today's interior design challenges. Design Institute of San Diego offers a Bachelor of Fine Arts (BFA) in Interior Design Degree Program and a  Master of Interior Design (MID) in two and three-year tracks. You'll learn design fundamentals as well as innovative applications from a faculty of practicing interior designers – and get to experience the profession first-hand as an "extern" at an interior design firm. With a degree from Design Institute of San Diego, you'll be prepared for a rewarding career in interior design.  Learn more. 
Image Credits
Figure 1 – "Restaurant Rambla, Copenhagen (Ørestaden)" by Kristoffer Trolle is marked with CC BY 2.0.
Figure 2 – "Sofitel So Bangkok -Water Element Room" by Traveloscopy is marked with CC BY-ND 2.0.
Figure 3 – "Angad Arts Hotel" by Paul Sableman (CC BY 2.0)
Figure 4 – "View from the seat at the bar" by SaraStierch (CC BY 2.0)
Figure 5 – "Yoga Studio at Blue Spirit" by creativedc is marked with CC BY 2.0.
Figure 6 – "Celebrity Equinox" by Tom Mascardo 3 is marked with CC BY-ND 2.0.
Figure 7 – "neon chair" by D.C.Atty is marked with CC BY 2.0.
Figure 8 – "Hotel del Coronado & the Pacific Ocean" by hoteldelcoronado is marked with CC BY 2.0.
Figure 9 – "MIMIO`S THEME RESTAURANT" by Maxpipi is marked with CC BY 2.0.
---