I've just come back from an amazing three-week holiday in Mexico. Before I went, I sent a huge amount of time researching and planning my trip. In this post, I'm sharing all my tips & travel tricks if you're planning a visit to Mexico.
VISITING MEXICO 
Mexico has been on my travel wish list for a very long time. There is so much to see and do. And the country is vast! As a result, it takes lots of clever planning and organising to make sure that you get the most out of a trip to Mexico.
I can only talk about the areas I visiting in detail my planning tips and advice can be applied to anywhere in Mexico. And I've listed my travel suggestions on things you need to do once you are in Mexico.
As travel information does go out of date quickly, please always double check before you fly.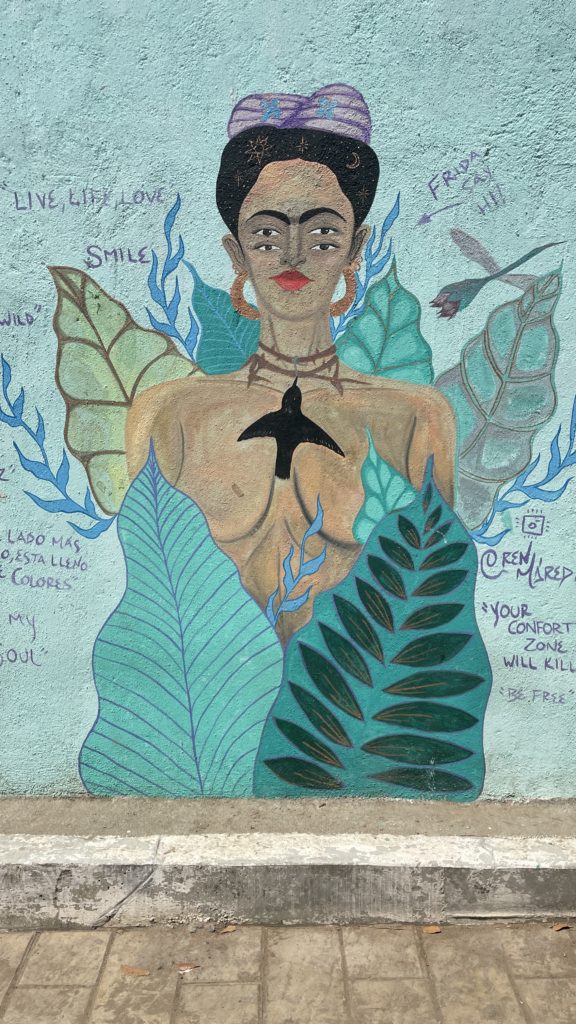 MY TRIP
My trip was 21 days long and started in Mexico City and surrounding areas, then two weeks on the Oaxaca coast. I flew direct into Mexico City on a flight via Madrid. And took internal flights within Mexico.
I left in February 2022 and returned in March, and the weather was hot! Mexico City was cooler at nights but at the Coast the weather was the perfect temperature.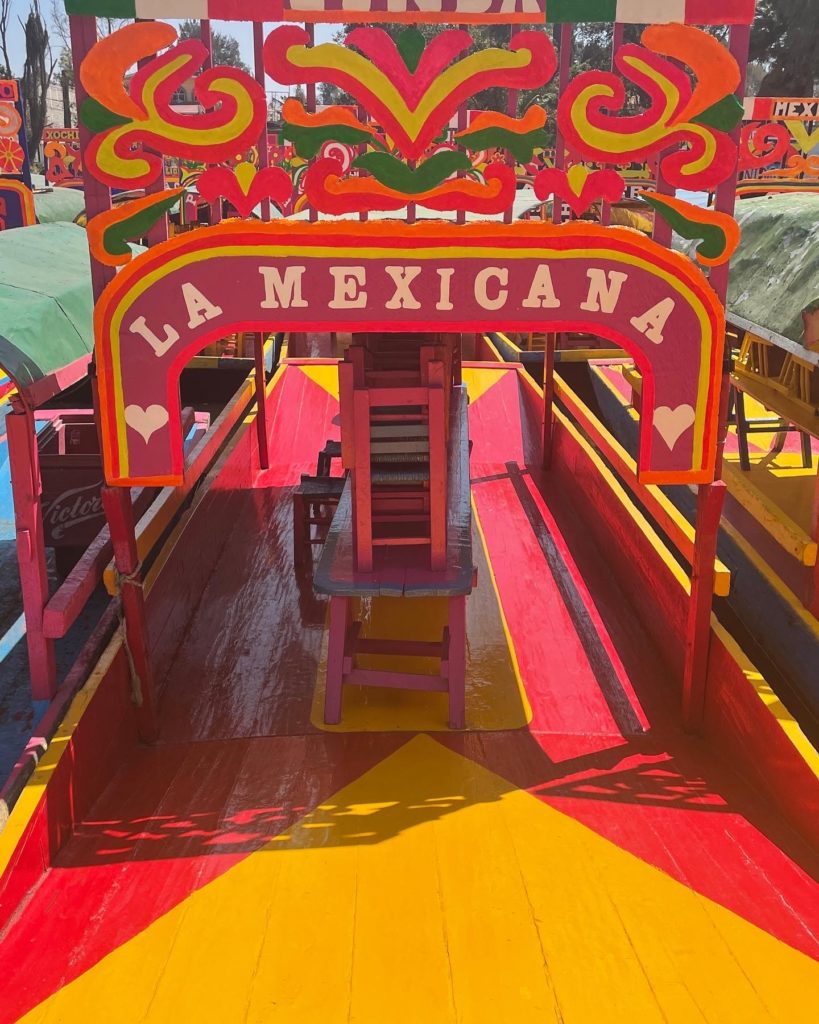 COVID Restrictions
At the moment, you don't need a NHS Covid pass to visit Mexico. And there are currently no restrictions on travel. At some of the hotels I stayed, I was asked to show my vaccination passport but it was rare. 
In Mexico City, there were some Covid restrictions in place. This invoked wearing masks in shops or museums, and most give you a squeeze of hand sanitiser before entering. It's not at all obtrusive and it made me feel safe. 
Outside Mexico City, at the coast seeing people wear masks was rare. And there appeared to be no restrictions in bars, hotels or places to eat. As it is a coastal area, and most restaurants have out door spaces, not wearing masks still felt safe as everywhere was well ventilated.
If you are flying through any other countries (I flew through Madrid) then you need to check these countries transit Covid restrictions.
MONEY
There are lots of ATM machines in Mexico City that accept European and British cards. Most shops, hotels and restaurants accepted payment by card like any big city.
But on the coast it was a different matter. There were a handful of ATMS, and they would often be empty of cash. There would be long queues when they were full with tourists trying to get cash out. My Master Card wasn't accepted in most of the local ATM machines. Hotels seem to want cash payment even if you made an online bookings. And card machines were rare to find in restaurants.
Most places had poor exchange for Euros or dollars so I would do some research on a holiday-friendly credit card that doesn't charge you a fortune for taking money out of the machines. I have a Halifax credit card that I only use on holiday for this very reason. It saves a fortune on bank charges. 
My advice is to take with you a mix of Visa and Master Card to be safe too! I ended up having to take a 40 min bus to the nearest large town to use an international ATM to get holiday money out which was a bit of a pain but added to my adventure!
Passport AdVice
I had a mild panic before I fly to Mexico as I discovered last moment that I only had 5 months left on my passport. After phoning the Mexican Consulate in London, I was reassured that as long as I had enough time on my passport to cover my three trip I was fine. My advice: Always check how long you have left on your passport to avoid the pickle I found myself in. Always double check this before you fly.
On landing, you'll need to fill in an entry requirement form for Mexico. Make sure you hold onto this safely for your trip as you'll need when leaving the country or face paying a small surcharge for a new form. They did check this information when boarding my flight home so don't loose that piece of paper.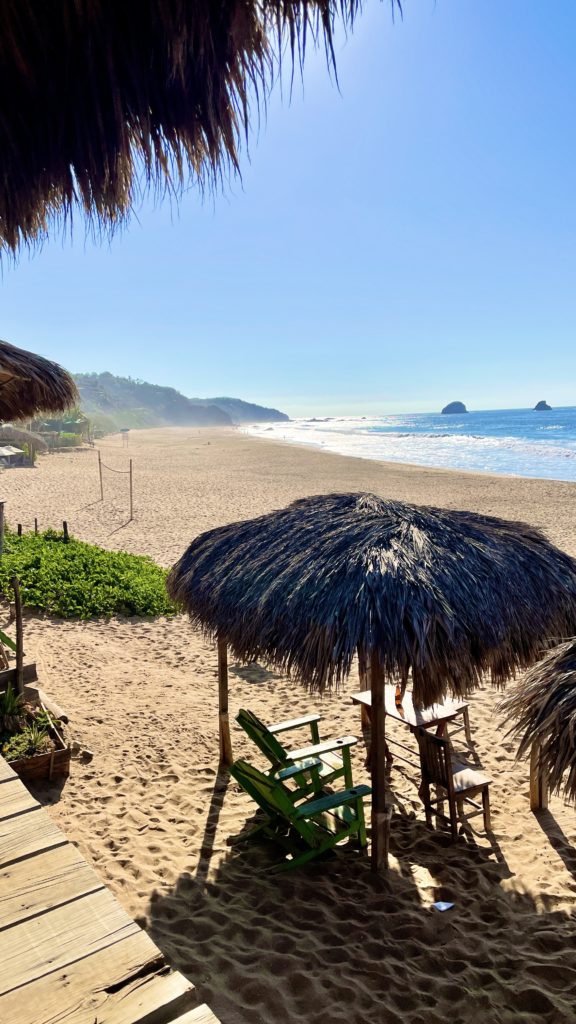 GETTING AROUND Mexico
Mexico is BIG! Bus journeys can eat into your travel time and the roads are not in the best condition in rural areas.
When booked in advance internal flights are inexpensive. Try to book your local flights as early as you can to save cash. I booked my flight from Mexico City to PE for £54 plus a bag (17kg) about two weeks in advance. The return price doubled (although it was still affordable) when I booked it a week before I wanted to fly.
TIP: Watch your luggage weight! Internal flights have lower baggage allowance than international flights (in my case it was 17kg internal compared to 23kg international). I had to empty my bag at the airport into my hand luggage to shift weight around!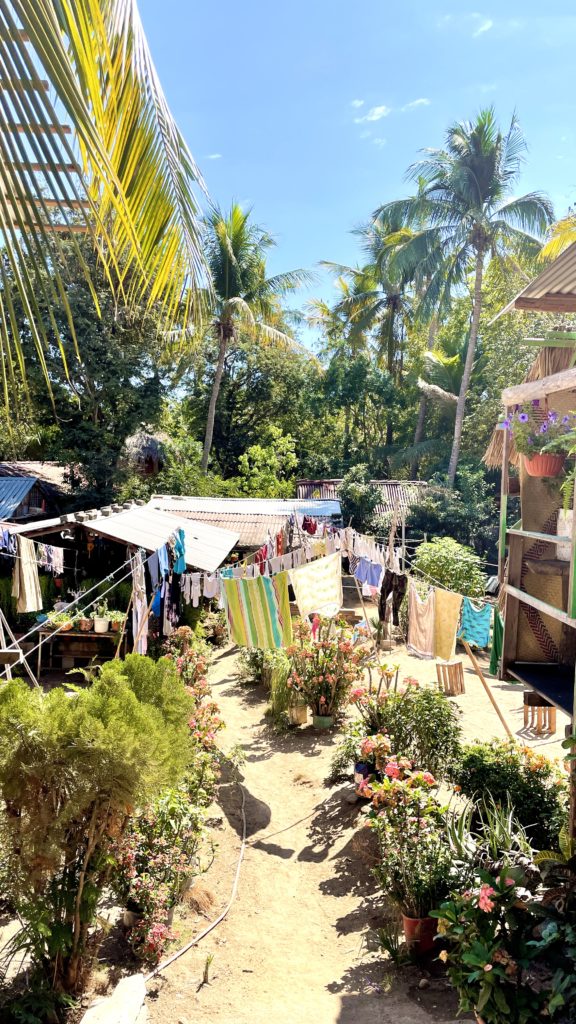 GETTING AROUND MEXICO CITY
Around Mexico City, Ubers are safe, cheap and reliable. I didn't use public transport at all as I was travelling solo and I heard that the underground is a little complicated to use if your Spanish is as basic as mine. Plus some of the places I wanted to visit were much easier / quicker to get to by Uber. And Uber trips were around £3 a go. 
You can flag down Taxis but be careful. My friend got ripped off by £500 by paying for a cab by credit card.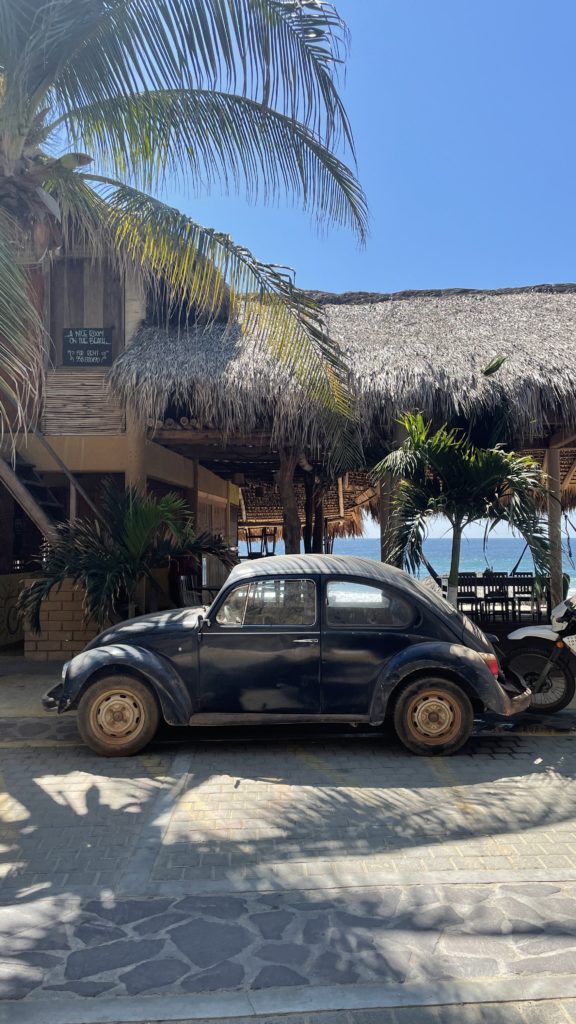 BY THE OAXACA COAST
Down by the coast, local transport is cheap and fun to use. There are local collectivo trucks that run from early morning until sunset up and down the coastal road. You flag them down as they pass and jump on board. They were 10-20 pasos a time (about 70p)
I also used collectivo taxis. These are taxis that pick up passengers enroute. So you may get into an empty taxi at the start but by the end of your trip you could have three other people sharing a cab with you. It's a great way to meet local people and it's better for the environment too. And they cost a little more than the collectivo buses but are faster and comfy. Cost 20-50 paso (about £1-2)
And finally private cabs. These are 50-200 paso (£2-5) depending on when you are leaving, and where you are going. These will drop you off at your exact location. 
There are also air conditioned buses for longer journeys. 
I used a mixture of the above for my trip to explore the area.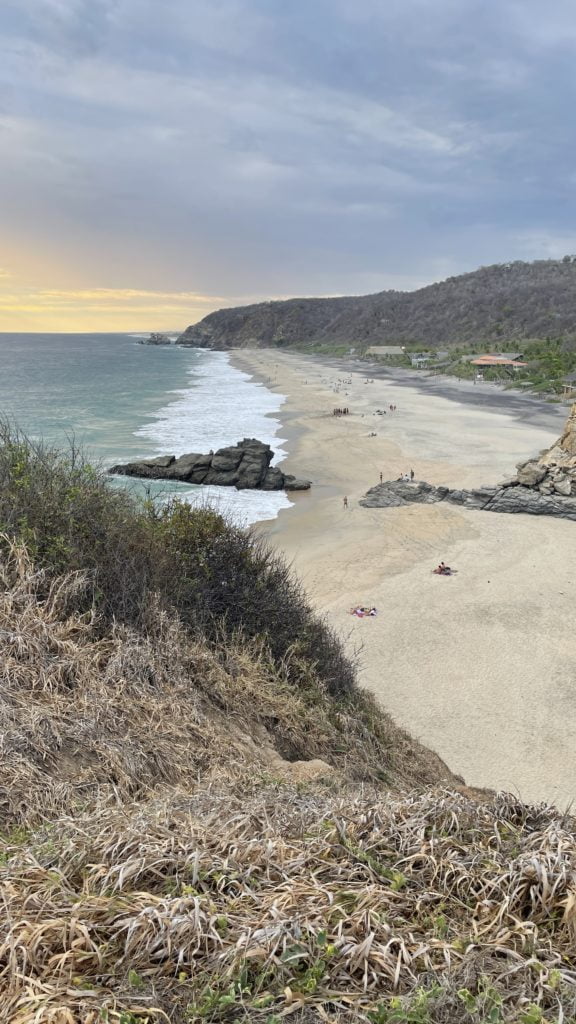 WIFI, PHONE & MOBILE RECEPTION In Mexico
Most cafes, hotels and hostels have WIFI but expect it to be slow at times. And on the coast, the WIFI can be a bit patchy. I didn't make any internet calls home, use my computer or download anything so slower WIFI at times wasn't an issue. But if you are planning to work while away, then may need to try the WIFI in larger hotels.  
It's handy to have a working phone to stay in touch, book taxis, hotels or message new friends. My mobile provider was ridiculously expensive (£4.99 a day) so I downloaded an e-sin via Airlo. You download an app to your phone which converts your phone into a local phone so you don't have to insert a sim. It costs $7 for 7 days for 1G. It's easy to set up. And it meant I could use what's app, check apps & email to stay in touch (although it doesn't work for calls or texts). Other mobile providers offer 'bolt ons' for Mexico so check this out before you go as this might be cheaper and offer better coverage.
There is always a cafe or shop that you can ask to join their WIFI in an emergency. I did this a few times when receptions failed me.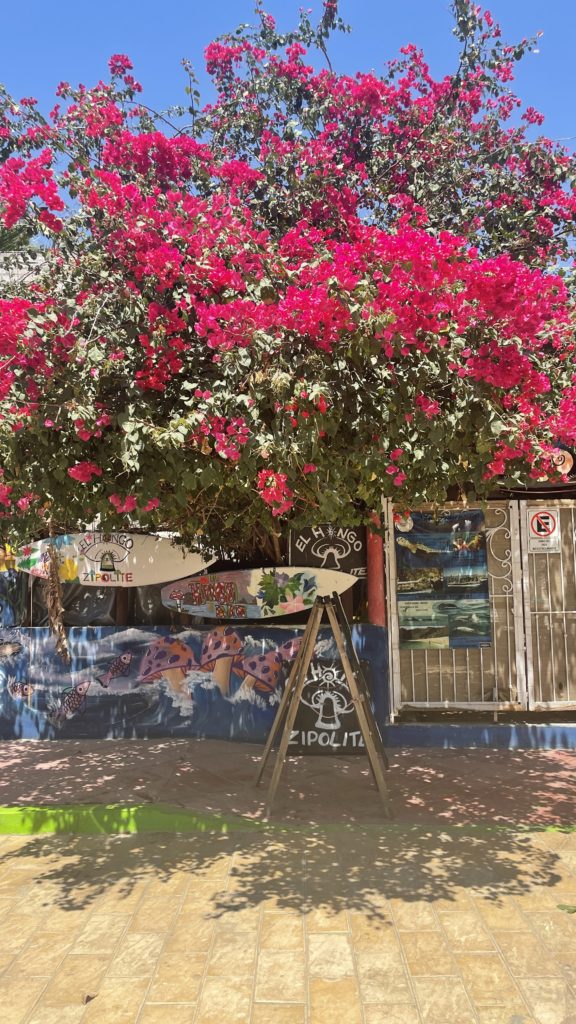 WHAT TO PACK
This is always my biggest stress before I go. I always seem to have the wrong things with me! Either too hot or too cold. Or I pack too much which is the worst. After 15 years of travelling around the world, I have detailed packing lists to guide me each time. 
My list below is for a 2-3-week trip away, with a city visit, beach & yoga. I liked to dress nice for the city & evenings, and then loose clothing for beach days.
PACKING LIST FOR A 2-3 WEEK TRIP
3/4 x good quality bikinis – ideal bandeau and interchangeable design with different bottoms. I found padded bikini's too hot for the weather. You might want a swimsuit in you plan to surf. 
Underwear: 2 soft bras plus tons of pants (I hardly wore a bra as it was too hot most evenings)
1 x pair of 'Going out' sandals
1 x pair of beach sandals / flip flops
1 x pair of hiking style sandals. I loved wearing my Teva pair on long walks
1 x trainers and 4 x pairs of trainer socks – you'll need these for Mexico city, and for any hikes & plane journies
2 x loose trousers for the colder Mexico city nights  
3 x cotton vest tops 
1 x midi skirts 
2 x short skirts 
2 x long kaftans for the pool or as a cover up/layer
2 x short kaftan for the beach
2 x cotton shorts
4 x cotton sun dresses
3 x going out dresses  
1 x cool oversized cotton shirt as a layer
1 x small cross over bag with a zip for the evenings. I had bum bag that I loved using
Tiny amount of jewellery – I hardly wore any – and there is lots to buy out there. 
Large big beach towel
1 x sun hat 
1 x PJs 
Yoga top and shorts
BEAUTY
1 x factor 50 face cream 
1 x factor 50 sun cream large
And make sure to decant all your beauty items into mini bottles
Hand santitiser
small amounts of makeup
Hair styling stuff like dry shampoo for the city, salt spray & leave in styling cream for curls
Hair brush
OTHER USEFUL THINGS TO PACK
Incense sticks & bug repellant 
Mini speaker
2 x book bag (to use at the beach & to put dirty laundry in) 
1 x plastic bag (to put wet clothing in) 
Kindle
Wires x 2 iPhone chargers long one didn't charge quick enough 
Little bag to store wires in
Travel yoga mat (so nice not to carry a heavy hand luggage through airport)
Medications like Imodium and plasters (although there are good chemists)
Herbal tea bags
FOR TRAVELLING ON THE PLANE:
Scarf, hoodie, loose trousers or leggings & jacket. And a folding bag to use for hand luggage. Travel pillow for the plane.
Feel free to tweak this list to suit your own needs & lifestyle! 
My one takeaway tip is to make sure you pack light as you can. You'll want space in your bag so you can do shopping when in Mexico!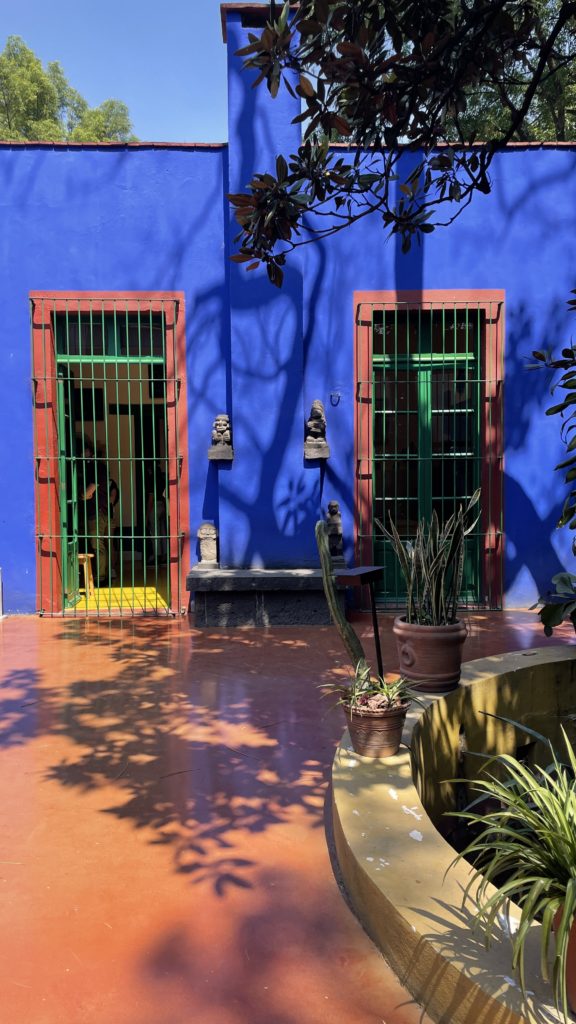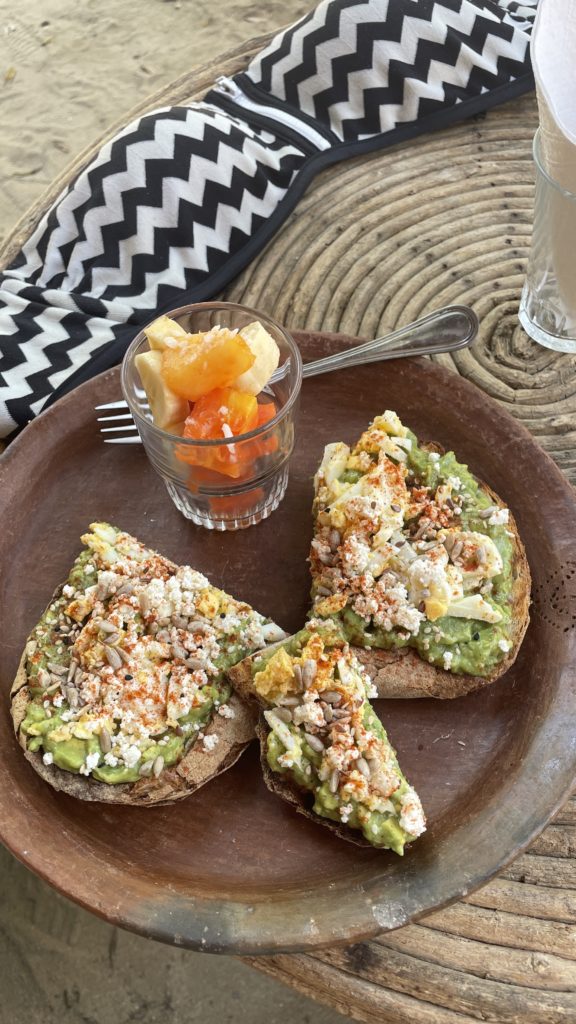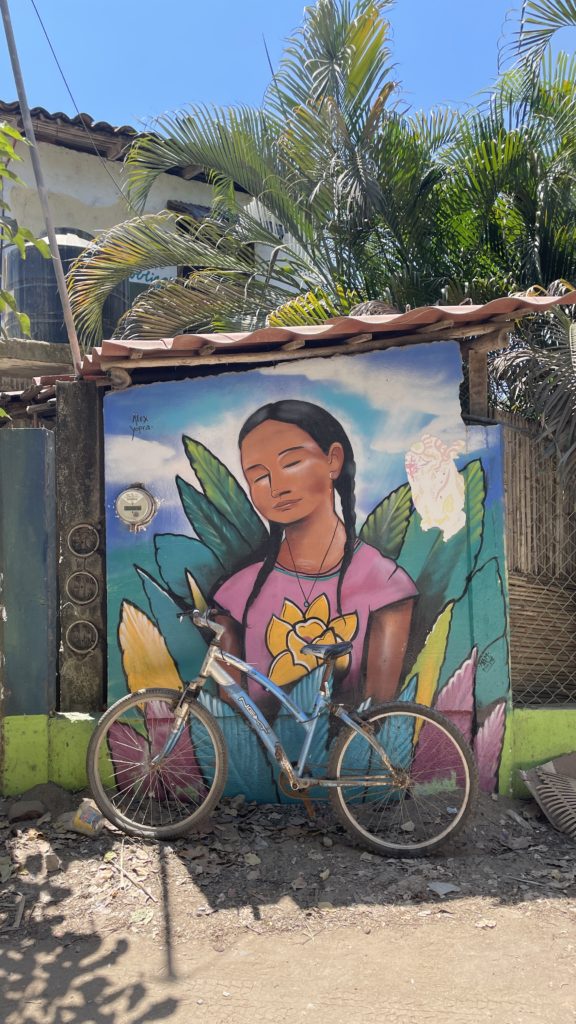 HOW TO DECIDE WHERE TO GO In Mexico
When it came to choosing which part of Mexico I want let's to visit, I have a few fail safe systems in place.
Before I book my flight, I always ask my Facebook friends or social media followers where they would recommend.  Explain clearly what type of holiday you are looking for. In my case it was culture, food, yoga & beach with lots of relaxing and not too many long journeys. 
I had over 10 people suggest Muztene in Oaxaca which is on the Pacific Coast, and Mexico City. And a few friends who have a similar travellers outlook as me, advised against Tulum & Cancun for being too busy, touristy and expensive.
Once I had a route in mind, I looked into flights costs, dates & internal flights.
Once I narrowed down the areas I fancied travelling too, I read travel blogs, watched YouTube videos and followed Mexico TikTok accounts to get a feel for the place, look out for food suggestions, hidden beaches and place to stay.
Not only does watching videos on an area help build a picture of where you are going, it helps build excitement before you go, and you have a taste for the area.
Here are some of the most helpful Youtube videos that I enjoyed watching before I went.
ACCOMMODATION In Mexico
Lots of the blogs I read suggested booking your first few nights in Mexico City and the Coast, then finding accommodation as you go. As a solo backpacker, I like to book places as I go along that I can 'go with the flow'. Things have changed! As Covid has made Mexico super popular, accommodation was really hard to find especially on the coast. And it was pricey too. 
STAYING IN MEXIOC CITY
On arriving in Mexico City, I stayed to the Central are which is situated close to the main historical sights. But with hindsight, I wish I had stayed in the Roma Norte area. Roma had more to do in the evenings, as well as vintage shops, markets and really good food.  
I ended up spending my first few days in the Central area, then on the way back home, stay in Roma and live like a local! It's always good to stay in different areas of the same city to get a really good feel for a place.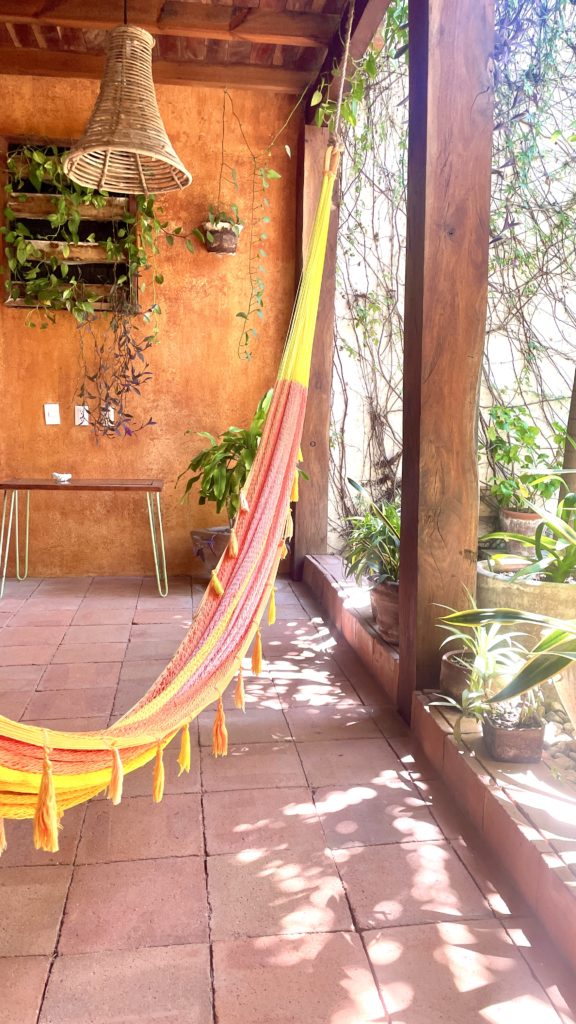 STAYING ON THE OAXACA COAST
At the coast, accommodation was difficult to find. There isn't much on Airbnb and bookings.com with last moment availability (at an affordable cost). As I was away on holiday, rather than back packing – I could afford to splash out on some more pricey accommodation.
If you have more time, you can find camping options, hostels and small posadas (my fave choice as they are run by Mexican families). It's all down what your needs are for example if air conditioning is a must, hot water, or if you want a sea view.
For example, before I flew – I booked my accommodation in Mexico City, internal flights and then my first 3 nights in a cabana on the coast.  After that I moved every 3 days to different areas along the coast which was a great way to meet people & discover different locations. It's like starting a new holiday each time without going too far. 
I booked 2-3 places at a time for 3 days plus, so that my holiday wasn't spent online looking at hotels! Or you can walk around into places and ask what availability they have. 
You might find all this moving disruptive – I like it as I got to explore the areas in detail.  
MEXICO TRAVEL GUIDE: EVERYTHING YOU NEED TO KNOW
I'm going to write two posts on both Mexico City & the Oaxaca area including Muztune and Zipolite with accommodation lists.  So please check back on my blog! 
Hope you have enjoyed this post. If you have anything to add below to help with people planning a trip, please pop in the comments box below. I'd love to read your thoughts. And pop back for my two other post which explore Mexico City and the Oaxaca Coast!
Have a great day.