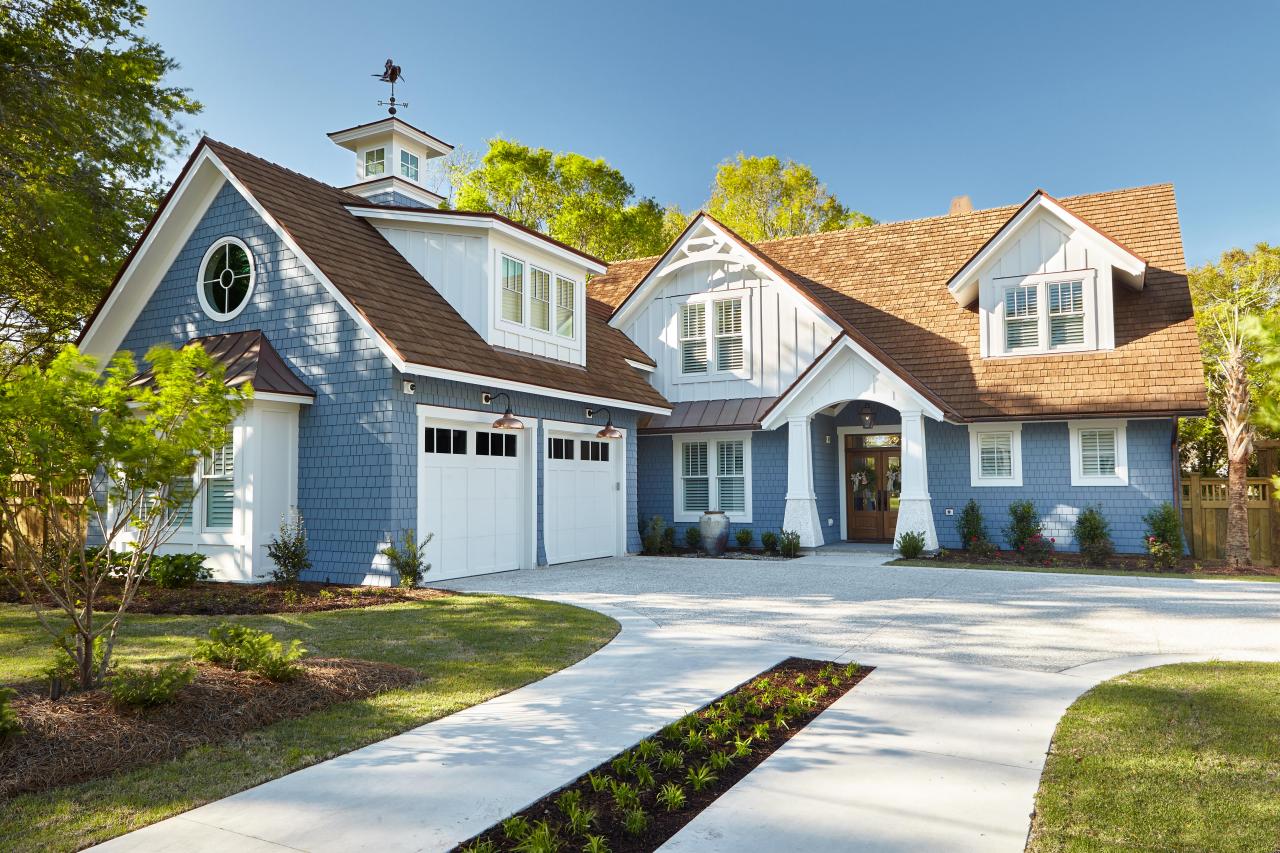 The process of selling your home can be a lot.  It's a busy time filled with many decisions to be made. From picking the right realtor to deciding when the best time to put the house on the market is, to making arrangements to move, it can be a bit overwhelming.
One of the things that comes up as people start to think about selling their home is how to get the most out of your home sale. Although there are different schools of thought on this, the general consensus is that there are certain home improvement projects that actually have a good ROI when it comes to selling your home.
While it's not generally recommended that you do a complete overhaul on your home, the suggestions below provide a good range of time commitment and budget, so you're sure to find a project to fit your budget and timeline.
One of the most foolproof ways to increase your ROI and to get your home sold faster is upgrading the paint. Many homeowners put their own spin on the paint colors and decor they select, and while we love it when people infuse their own style into their home decor, when it comes time to sell, neutral colors just perform better.
When buyers walk through the home they imagine what it would be like to live there. They imagine their couch in the living room, their dining room table, their lamps, their portraits or paintings and more. It's easier for them to do this when the paint colors are not a distraction.  Not only this but professional painters touch up the walls, use quality paint, and leave clean lines. This makes a huge difference in the overall look and feel of a home because we don't always notice the wear and tear over the years. A new paint job can make a huge impact.
If you are lucky enough to live in a home that has original hardwood floors this can be a real boon for your home sale. There is something undeniable about the charm of hardwood floors yet many homeowners have opted to carpet over them. If this is the case, we recommend you pull up the carpeting and get the floor refinished.  Refinished hardwood floors provide a wow factor like no other.  A professional flooring company can fix any imperfections and provide recommendations on the best finishing products and stain colors to fit the needs of your home.  They can also do the job without a huge interruption to your household, since they have tons of experience doing this type of work and can complete it faster than if you were doing it on your own.
The first thing that potential buyers see when they pull up to your home is the exterior.  That's why increasing your home's curb appeal has a big return on investment when it comes to selling your home. Upgrading the landscaping is a great way to mix in color and to incorporate the latest trends into the landscape design.  It's a cost-effective way to upgrade the exterior of your home and is the only part of the home people will see if they drive by to see the home during a time when there are no showings.  The truth of the matter is people make snap judgements based on appearance and if the first thing they see is dried out or sparse landscaping or even a spotty lawn, they may just drive away.
Okay, so this option is the most expensive option on the list, but can bring you a huge ROI.  Finishing your basement can be a large undertaking and has to be planned out before you start selling the house because it's a project with a longer timeline, but you will be adding a lot of livable square footage which increases the selling price by a lot.  I'd like to think that if you are going to finish your basement you would at least get to enjoy it before you sell the house, so it's definitely not a last minute option but one to consider as you look at ways to upgrade your home.
They say that kitchens sell homes.  And I've seen a lot of evidence to support this but that doesn't mean you have to do a complete upgrade in your kitchen to make an impact.  One of the simplest things you can do to make your kitchen design "pop" is to install new backsplash tile.  This single upgrade can help to update the style of your kitchen to match the decor trends in the moment and is not very expensive to do.  A nice backsplash even with builder-grade cabinets can really make a difference.